Rune Larsen & Adam Nordin - Northern Lights Blues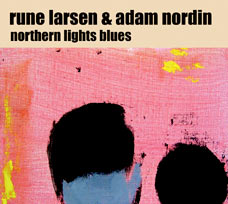 personnel:
Rune Larsen, accordion, vo
Adam Nordin, violins, mandolin, vo
cd tracks:
1. Tromsö Blues
2. Per Speleman
3. Old Woman with Stick
4. Happening
Total time: 71:45
release information:
Recorded in Tromsö, Norway.
#1-3 in August 2006 and #4 in September, 2006.
Cover art by Åke Bjurhamn.
aylDL-059
Order our CDs directly using

reviews