Anders Gahnold Trio - Live at Glenn Miller Café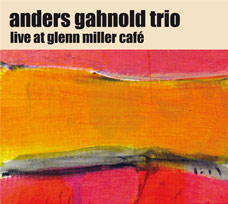 personnel:
Anders Gahnold, as
Erik Ojala, b
Johan Ståhlgren, dr
cd tracks:
1. My New Love
2. Miss You
3. In Vain
4. Gilbert's Blues
5. Time to Open the Door Again
6. Appear
7. Oh Shit
Total time: 63:36
release information:
Recorded at Glenn Miller Café, Stockholm on July 4, 2008.
Cover art by Åke Bjurhamn.
aylDL-089
Order our CDs directly using

reviews